This competition is now closed.
Thanks to all who entered. The longlist, shortlist and winners will be announced over the next few months. Keep checking our 'Competitions' section and sign up to our newsletter for updates.
---
Autumn is here, which means The London Magazine's Short Story Competition 2016 is upon us.
The London Magazine has published short stories by some of the most well-respected literary figures over the course of long history. Our annual Short Story Competition seeks out new voices to join them. Established to encourage emerging literary talent, the award provides an opportunity for publication and recognition, as well as rewarding imagination, originality and creativity. The London Magazine is looking for unpublished short stories under 4,000 words from writers across the world. The story that wins first-place will be published in a future issue of The London Magazine. The second and third place stories will be published on our website. Prize winners will also be invited to a reception in early 2017.
Entry fee: £10 per short story (there is no limit to the number of entries you can submit)
Opening date: 1st September 2016
Closing Date: 31st October 2016
Deadline Extended To: 14th November
First Prize: £500
Second Prize: £300
Third Prize: £200
---
Judges:
Erica Wagner is an author and editor. For 17 years literary editor of The Times, and twice a judge of the Man Booker prize, she is now Lecturer in Creative Writing at Goldsmiths, University of London, a contributing writer for the New Statesman and consulting literary editor for Harper's Bazaar. She is the author of Gravity: Stories; Ariel's Gift: Ted Hughes, Sylvia Plath and the Story of Birthday Letters and Seizure, a novel. Pas de Deux/A Concert of Stories, co-written with storyteller Abbi Patrix and musician and composer Linda Edsjö, tours around the world. First Light: A Celebration of Alan Garner, has just been published by Unbound, and her biography of Washington Roebling, chief engineer of the Brooklyn Bridge, will be published by Bloomsbury in 2017.
Max Porter is an editorial director of Granta and Portobello Books. His authors include Han Kang, Eleanor Catton, Ben Marcus, Sarah Moss and Caroline Lucas. His debut novel Grief is the Thing With Feathers was published in 2015. It won the International Dylan Thomas Prize and will be translated into 23 languages. He lives in South London with his family.
Angus Cargill is Editorial Director at Faber & Faber, where he was worked since 2000. He edits and publishes writers such as Kazuo Ishiguro, Sebastian Barry, Jane Harris, David Peace, Nadeem Aslam and Lucy Caldwell, as well as non-fiction authors Peter Pomerantsev, Nick Kent and Barney Hoskyns. He also runs Faber's crime list – which includes Peter Swanson, Chris Pavone, Laura Lippman, Stav Sherez and Alafair Burke, among others – and has published a number of graphic novels, by Emily Carroll, Craig Thompson and Adrian Tomine.
Read The London Magazine's interviews with the judges here.
---
Submission:
As of 1st September, you'll be able to apply via Submittable here: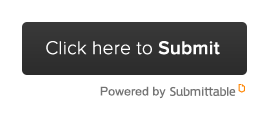 Alternatively, you can download the Short Story Competition 2016 Entry Form to fill in and post with your entry. (N.B. There is no need to complete an entry form if entering via Submittable)
Important:
Please read our competition rules carefully before entering.
If you have any questions, please contact Abi at competition@thelondonmagazine.org.
To receive competition updates and all the latest news and offers, sign up for The London Magazine's Official Newsletter.
Don't forget to follow us on Twitter and Facebook for updates!