This competition is now closed.
Thank you so much to all entrants. The winners will be announced in the new year.
The London Magazine has published short stories by some of the most well-respected literary figures over the course of long history. Our annual Short Story Competition seeks out new voices to join them. Established to encourage emerging literary talent, the award provides an opportunity for publication and recognition, as well as rewarding imagination, originality and creativity. The London Magazine is looking for unpublished short stories under 4,000 words from writers across the world. The winner will be published in a future issue of The London Magazine. The runners up will be published on our website. The winners will also be invited to a reception in early 2016.
Entry fee: £10 per short story (there is no limit to the number of entries you can submit)
Opening date: 1st September 2015
Closing Date: 14th November
1st Prize: £500
2nd Prize: £300
3rd Prize: £200
2015 Judges:
Susan Hill
Susan Hill has been a professional writer for over 50 years. Her books have won the Whitbread, and John Llewellyn Prizes, andthe W. Somerset Maugham Award and been shortlisted for the Booker Prize. Her novels include Strange Meeting, I'm the King of the Castle and A Kind Man, and she has also published autobiography and collections of short stories. Her ghost story, The Woman in Black, has been running in London's West End since 1988.
Ke
van Manwaring
Kevan Manwaring is a writer of fiction and non-fiction. He is currently working on a Creative Writing PhD at the University of Leicester. He also lectures in creative writing for the Open University and the University of Portsmouth.
Alessandro Gallenzi
Alessandro Gallenzi is the founder of Hesperus Press, Alma Books and Alma Classics, and the successor of John Calder at the helm of Calder Publications. As well as being a literary publisher with almost ten years of experience, he is a translator, a poet, a playwright and a novelist. His collection of poetry Modern Bestiary – Ars Poetastrica was published in 2005 to critical acclaim.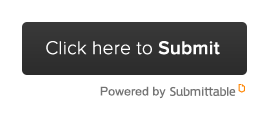 Alternatively, you can download an entry form to fill in and post with your entry. (N.B. There is no need to complete an entry form if entering via Submittable)
word doc: download
PDF: download
Important:
Please read our competition rules carefully before entering.
If you have any questions, please contact Rachel at competition@thelondonmagazine.org.
To receive competition updates and all the latest news and offers, sign up for The London Magazine's Official Newsletter.  
Follow us on Twitter and Facebook for updates.